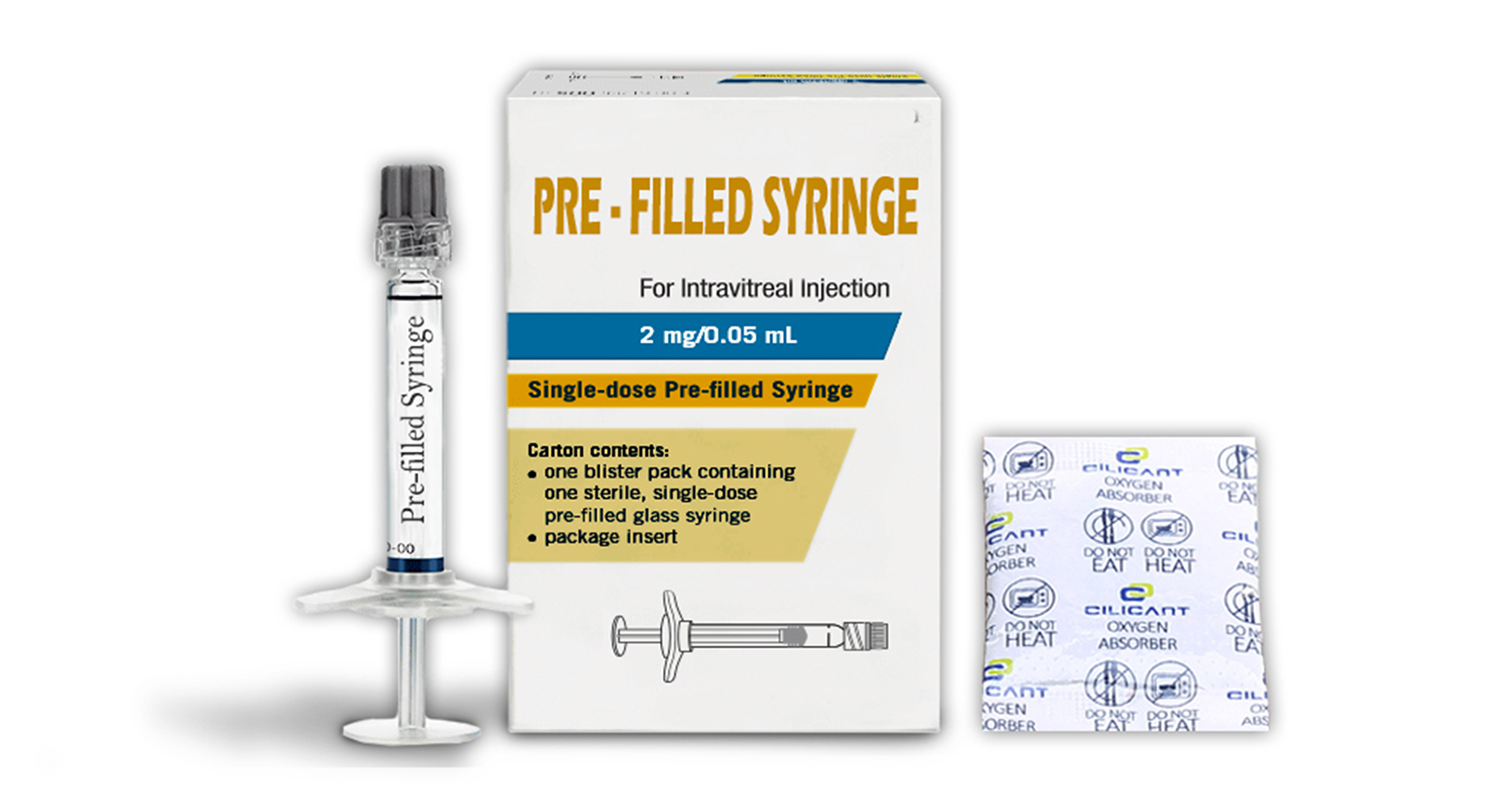 Advocating For Safe And Effective Active Packaging For Increasing The Shelf Life Medical Devices
Over the last several decades, innovative thinking has given birth to various medical devices that have changed the scope of medical practice. Rapid diagnostic kits, for example, provide a fast and cost-effective way of diagnosing diseases more accurately from a variety of patient samples. Stents provide a lifeline for patients that would otherwise suffer cardiovascular complications owing to obstructed blood flow. Prefilled syringes, on the other hand, offer a convenient alternative for parenteral delivery of drug products. While all these examples highlight the excellence and value of these new and innovative medical devices, the real challenge lies in the ability to deliver them to clinical facilities across the world in such a manner as to keep them in the best working condition. This is where active packaging provides a simple and effective solution for preserving the efficacy and ensuring the safe transportation of these medical devices to the healthcare facilities where they are most needed. This article will outline some examples of active packaging solutions that are available for some of the widely used medical devices on the market.
With many diseases having an increasingly significant risk of epidemic-level spread, rapid diagnostic kits have become the new and improved way of diagnosing diseases. Rapid diagnostic kits are fast, cost-effective, and can be used to accelerate the diagnosis of disease and initiation of treatment. One common challenge affecting several standard rapid diagnostic tests is the need to deliver kits to both urban and remote clinical locations safely without exposing them to packaging conditions that reduce their efficacy. Ineffective test kits are unreliable as they can give inaccurate readings, potentially endangering the lives of several patients. By supplying rapid diagnostic kits with active packaging solutions, clinicians get more accurate readings that make them better equipped to diagnose their patients.
Several rapid diagnostic kits share a common blueprint that is designed around a hygroscopic test strip protected in a plastic cassette. The test strip is infused with antibodies or several other markers that help diagnostic laboratories and clinicians determine whether an individual is positive or negative for the tested condition. Due to the hygroscopic nature of the test strip, it must only be exposed to moisture at the point of testing; otherwise, the results can be unreliable. CILICANT's nontoxic desiccant pouches enable a safe, end-to-end solution for moisture control in rapid diagnostic test kits. By effectively removing moisture from the packaging environment of rapid diagnostic test kits, CILICANT desiccant pouches keep the test kit safe and preserve its efficacy for longer.
Prefilled syringes have gained popularity worldwide, with a net positive year-on-year growth in market share and adoption due to their convenience and safety. These medical devices provide therapeutic agents in a self-contained format that clinicians can administer directly, minimizing the potential for exposing patients to toxic by-products. Additionally, prefilled syringes reduce drug wastage as they often have the correct quantity of the therapeutic agent. Notwithstanding the unique advantages of prefilled syringes, designing effective packaging solutions can be challenging as these medical devices are often vulnerable to oxygen ingress.
Innovative active packaging solutions that proactively protect oxygen-sensitive biopharmaceutical formulations in prefilled syringes from degradation have been instrumental in the success of these medical devices. CILICANT's self-activated oxygen absorber sachets are designed to protect prefilled syringes with various formulation types, including gene therapies, live vaccines, and cell therapies, among others. Each sachet actively absorbs oxygen from the headspace of prefilled syringes while also counteracting the effects of ingress through the packaging material. Self-activated oxygen absorber sachets not only extend the shelf-life of each prefilled syringe but they ensure that patients receive a safe and potent dose of medication every time.
Protecting stents with active packaging
Stents are small medical devices that are used by cardiologists to unblock clogged arteries in patients at risk of heart attack or severe cardiovascular disease. Once they have been surgically inserted into a patient's arteries, stents serve as a scaffolding device that may remain in the artery for extended periods, allowing such individuals to experience a better quality of life. As there is a risk of restenosis (clogging of the scaffolding device) with bare-metal stents, drug-eluting stents have become the preferred choice for cardiologists conducting angioplasties. These stents slowly release a therapeutic agent that prevents restenosis and reduces the need for repeat angioplasty procedures on the patient.
As drug-eluting stents are potentially life-saving devices, it is critical to ensure they are delivered in a safe and reliable manner from the production line to the operating room. Depending on the pharmaceutical agent used to coat the device, drug-eluting stents may need protection from exposure to oxygen &/ or moisture, both of which could drastically reduce their efficacy. Depending upon the concern, CILICANT active packaging solutions will adsorb/absorb from the packaging environment of drug-eluting stents, protecting the therapeutic coating from the harmful effects of oxygen &/ or moisture exposure.
Just like rapid diagnostic kits, reagent strips enable clinicians to quickly assess key biochemical markers in a range of body fluid samples from patients. Reagent strips typically consist of a plastic handle with a series of dry pads impregnated with different reagents. Each reagent pad is designed to have a colour change reaction upon contact with target analytes in body fluids such as urine and blood. Each colour change on the several pads of reagent strips can be correlated to a diagnosis that helps clinical laboratories rapidly diagnose the presence of pathological conditions in patients. Reagent strips minimize the time delays and prohibitive costs that would otherwise be experienced with running several wet-lab assessments of body fluid samples from patients.
Reagent strips need to be kept in a dry environment for optimum functionality. If the test pads on reagent strips are prematurely exposed to moisture, this may produce inaccurate results leading to misdiagnoses that endanger patients' lives. While most reagent strips are packaged in low relative humidity containers, it is best to supplement the passive protection of the container with reliable active packaging solutions. With CILICANT desiccant pouches, reagent strips are actively protected from moisture damage from the point of the packaging right up to the point of testing. CILICANT desiccant pouches are 21 CFR compliant, dust and leakproof for reliable humidity control within the packaging environment.
Safe intravenous therapy with active packaging solutions for infusion bags
Infusion bags are some of the most widely used primary packaging devices for intravenous therapeutic agents. The widespread use of infusion bags is attributable to the fact that they help shorten the time it takes to deliver therapeutic agents to the patient's body. Some frequently prescribed intravenous medicines such as acetaminophen, edaravone that are packaged in infusion bags tend to be oxygen sensitive and it is necessary to protect them from oxidative degradation through the use of active packaging solutions.
With the aid of CILICANT oxygen absorbers, intravenous medications supplied in infusion bags can be protected from oxidative degradation ensuring maximum potency and patient safety. CILICANT's nontoxic iron-based oxygen absorbers protect the formulation from oxidative degradation by actively removing free oxygen from the packaging environment of the infusion bag. Additionally, CILICANT oxygen absorbers are supplied in Generally Regarded as Safe (GRAS) packaging that is safe to be used within the primary packaging.
Medical devices continue to push the boundaries of innovation in clinical diagnostics as well as therapeutics, and safe delivery is critical to their effectiveness. With product efficacy and patient safety at stake, it is crucial to ensure medical devices function properly at the point of testing or during therapeutic intervention. Active packaging solutions provide a reliable mechanism for ensuring the product efficacy and safe storage and delivery of these various medical devices. With a range of active packaging sorbents available in CILICANT's portfolio, there is a solution for each of the various medical devices on the market.
"The information provided by Cilicant Private Limited in this paper is for general informational purposes only and shall not be relied upon by anyone for any other purpose. We make no representation or warranty of any kind, express or implied, regarding the accuracy, adequacy, validity, reliability or completeness of any information provided in this paper. Cilicant Private Limited owns all the intellectual property rights in the contents of this paper. The contents of this paper shall not be replicated or reproduced in any manner whatsoever without the prior written permission of Cilicant Private Limited. Cilicant Private Limited shall not be liable for any direct, indirect, incidental, consequential or punitive damages or losses resulting from your reliance on the data provided in this paper."
CILICANT's technical team is ready to guide you
Reach out to our technical representative