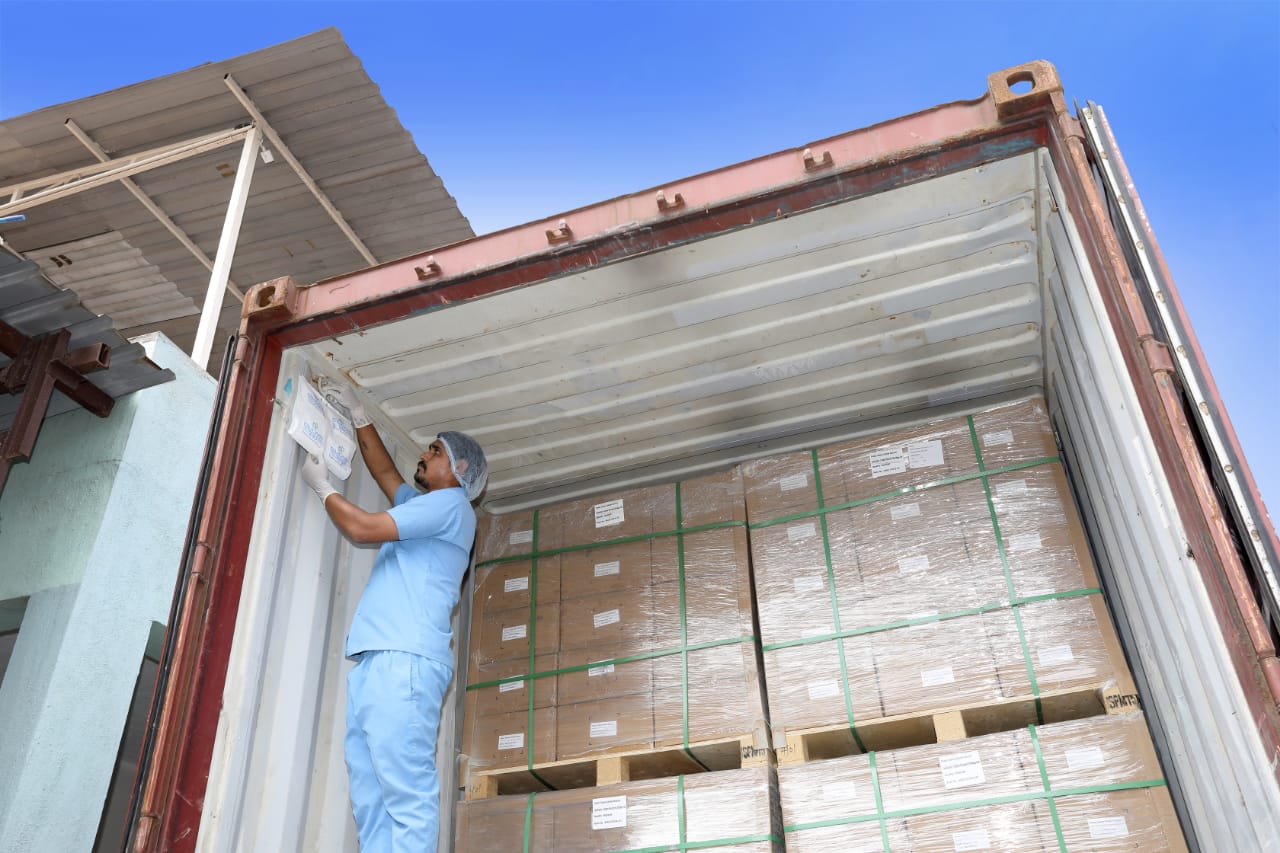 Running a business has many nuances and hidden challenges that one discovers when the wheels are on the run. One such challenge companies face during transit is the spoilage of their cargo, which results in the deterioration of the products and inevitable revenue and reputation loss. This happens due to various reasons, including environmental factors.
The likes of food products, agricultural produce, leather, handicraft, furniture, electronics, and artworks are more prone to such incidents.
The challenges of (long) transits
Not all products are built to last and survive inordinate weather conditions. And this list of items, contrary to the popular belief, includes much more than just food items and organic produce. For instance, there are many pharmaceutical products, as well as medical devices with electrical components, that are moisture-sensitive. During the transit, when faced with changing temperature, they are more prone to being damaged owing to various external factors, including moisture.
In long transit, the cargo containers go through different climatic zones. This leads to the elevation of moisture in containers, which subsequently results in condensation wherein water droplets form on the walls of the containers. This is also called container rain. Humidity and moisture end up damaging the cargo by promoting mildew, mould, and fungus-formation. This, in the least, affects the quality of the products; worse, it ruins the entire load, costing the company a huge sum.
If your products go through long transits, it's likely you have encountered this challenge as well. It's a problem that must be attended with higher urgency because it costs much higher than what meets the eyes.
"Real" cost of product-damage during transit
Of course, the damaged cargo containers bring customer dissatisfaction, which subsequently loses customers. But there are also various other indirect costs that often get overlooked. The time and efforts invested in planning and preparing for that shipment are wasted as well. If the quality of the products gets affected, that leaves a trail of negative effects for the brand reputation.
A perfect (and cost-effective) solution
Container desiccant is one of the most effective solutions for container rain. Widely trusted by manufacturers and distributors around the world, container desiccants help maintain the efficiency of the products, preventing them from spoilage. They absorb moisture from the container and ensure the moisture does not condense.
How container desiccant work in preventing spoilage?
Different types of container desiccants have their respective properties, which define their capacity. When it comes to container rain, not only container desiccants should aggressively absorb moisture but they should also consistently be able to maintain the optimal levels throughout the transit period. Their overall build should be more robust to sustain the tougher environment and efficiently prevent the degradation of cargo during long transits.
A value-for-money and convenient choice
In addition to being highly effective and safer for wide application, one of the reasons why desiccants play a perfect choice for manufacturers and distributors against container rain in transits is their affordability. Container desiccants are highly cost-effective, which adds to their appeal even among small and medium-sized business owners. To that, its application doesn't require any extra preparations or arrangements. The cargo desiccants that are designed specifically to cater to the transit requirements have unique packaging that facilitates its easy placement and application in the container.
Cut down transit/supply chain risks with Cilicant's solutions
When it comes to preventing spoilage in long transits, using any kind of desiccants won't check the box. You need specialized desiccants that are made to suit intensive requirements with higher capacity and a resilient build.
Our container desiccants play a key role in preserving the quality and durability of products like agriculture commodities, handicraft items, leather goods, and coffee beans during transit.
Agriculture commodities like grain are adverse to moisture. When exposed to moisture, their nutrition reserve depletes. moulds, fungus, and microbial growth, as well as mites and leeches – as a result of respiration – further deteriorate the nutritional value of the grains. Moreover, at times, it damages the entire stock, bringing huge losses to the exporters.
Handicraft items like jewelry, pottery, jute bags, carpets, fashion accessories, and more are sophisticated in built. Depending on the materials they are made of, persistent exposure to moisture can significantly degrade their value and often make them unsellable. For example, jute has a higher sensitivity to moisture; it is more prone to rot and mould. During export, it demands proper care and arrangements to intact its original quality.
Leather, as well, doesn't bond well with humidity. Leaving leather products in a highly humid condition for a significant period of time can damage their quality and cause them to rot. So, especially in long transits of leather, adequate measures need to be taken to maintain a proper humidity level and prevent too much moisture.
Humidity is one of the biggest threats to coffee. This is especially true for green coffee beans. Exposure to moisture aids mould growth in coffee. It degrades their nutritional value and flavours. When exporting and storing the coffee beans, one must be very careful in maintaining the right humidity level in the environment; too much moisture can have a disastrous outcome for the cargo.
With a global industry-presence that speaks volumes of our brand's credibility, we leverage the best practices and technologies when producing container desiccants. This enables our offerings with superior quality, enhancing their capabilities to withstand the toughest transit conditions.
Why do exporters prefer CILICANT? 
CILICANT is a preferred and trusted partner to exporters due to its product quality and exceptional services. Our in-house technical support team will ascertain your concerns and problems faced during the shipment, and we will guide or recommend you the right solution and quantity to protect your shipment. Our in-house quality control assurance team ensures that each product manufactured is tested for its efficacy or performance and robust quality.
In addition to all the pros, as a responsible brand that strives for a sustainable future, one of the things we take absolute pride in is that our container desiccants are environment-friendly with no toxic materials. They can be easily disposed of with other industrial waste. They are very safe to be used with food and consumer-grade products.
Contact us today for a consultation with our technical support team !
"The information provided by Cilicant Private Limited in this paper is for general informational purposes only and shall not be relied upon by anyone for any other purpose. We make no representation or warranty of any kind, express or implied, regarding the accuracy, adequacy, validity, reliability or completeness of any information provided in this paper. Cilicant Private Limited owns all the intellectual property rights in the contents of this paper. The contents of this paper shall not be replicated or reproduced in any manner whatsoever without the prior written permission of Cilicant Private Limited. Cilicant Private Limited shall not be liable for any direct, indirect, incidental, consequential or punitive damages or losses resulting from your reliance on the data provided in this paper."